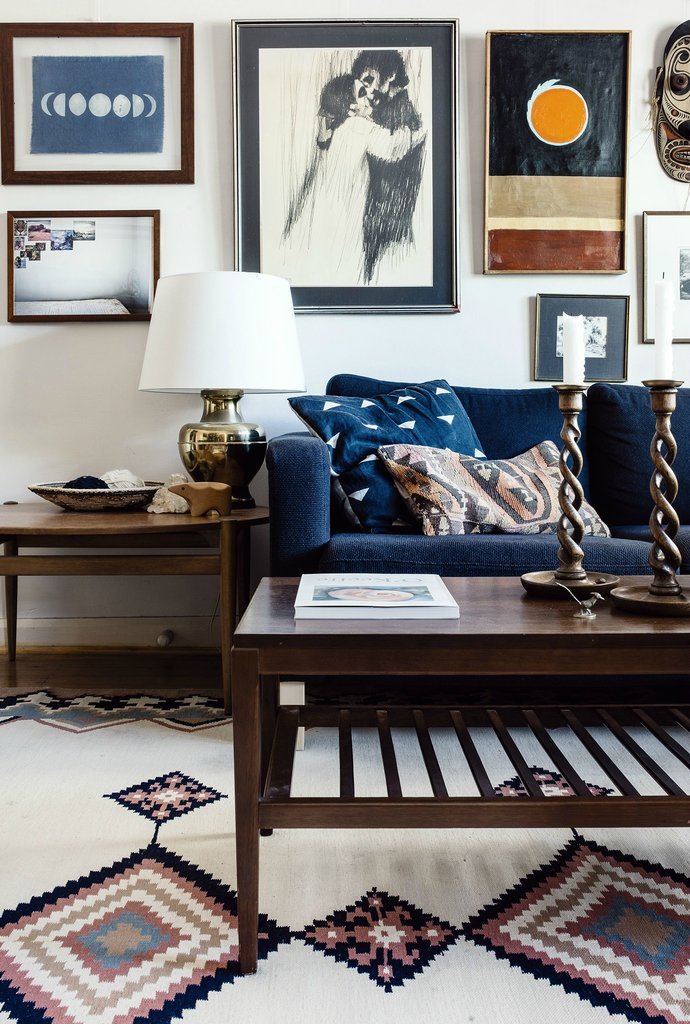 I really love this apartment – not just because it has ALL the features I adore about a global style home (geometric dhurrie, check; indigo dyed cushions, yup; lush house plants, oh yeah) but also because its clever owner has created this eclectic look in a small space and on a tight budget. Let's see more shall we?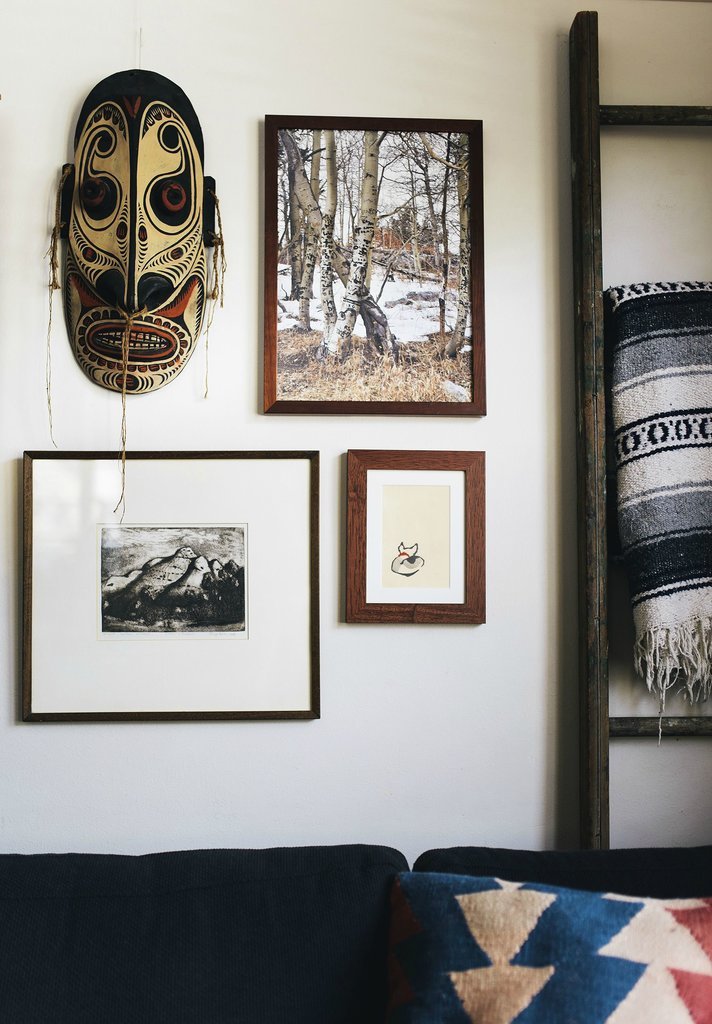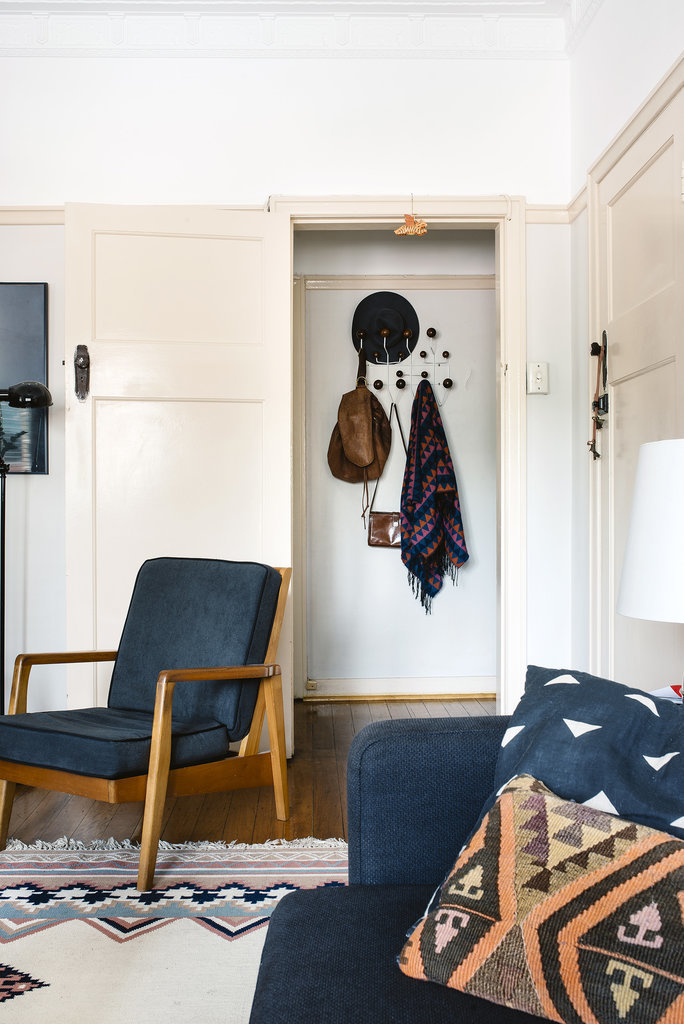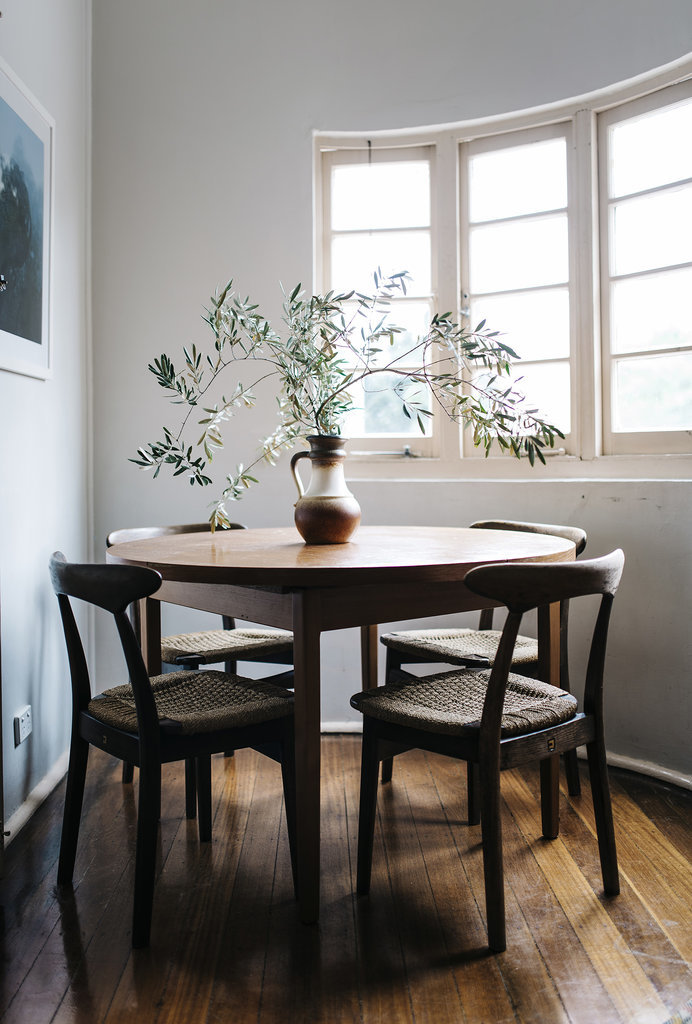 The clever owner in question is Brisbane-based photographer Nicolette Johnson and the home is a rented 1920s apartment. I think it's really impressive that Nicolette has been able to bring so much personality to the space without actually doing any real decorating. This home is a masterclass in the potential of using carefully curated objects and furniture to inject character and proof that you don't need to paint to make a room your own.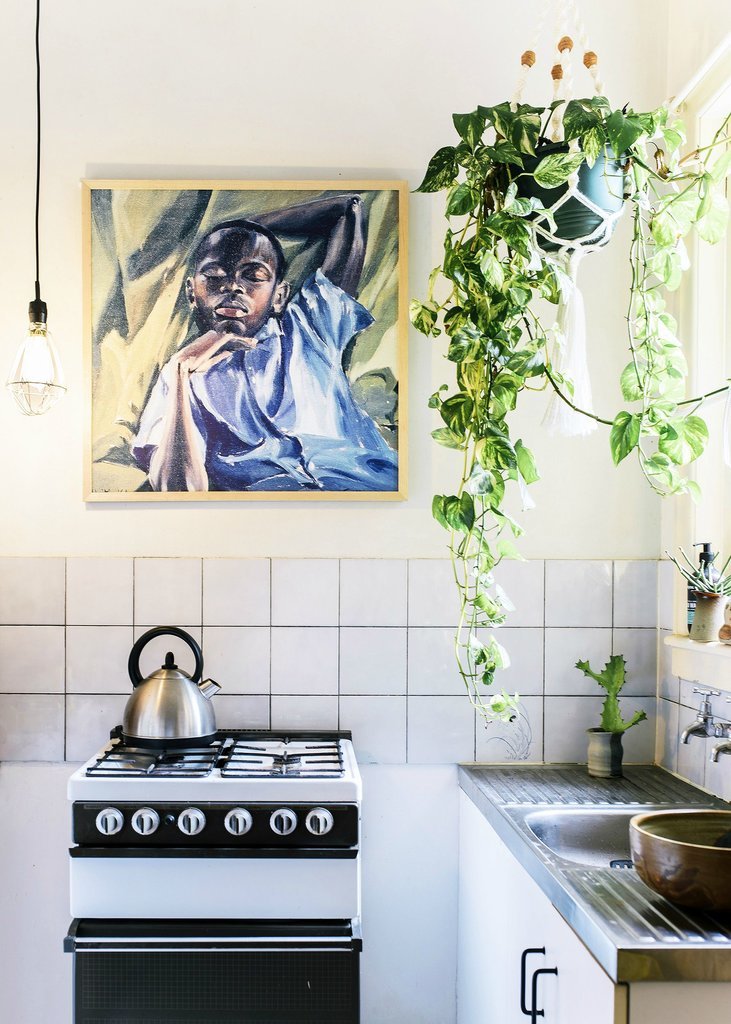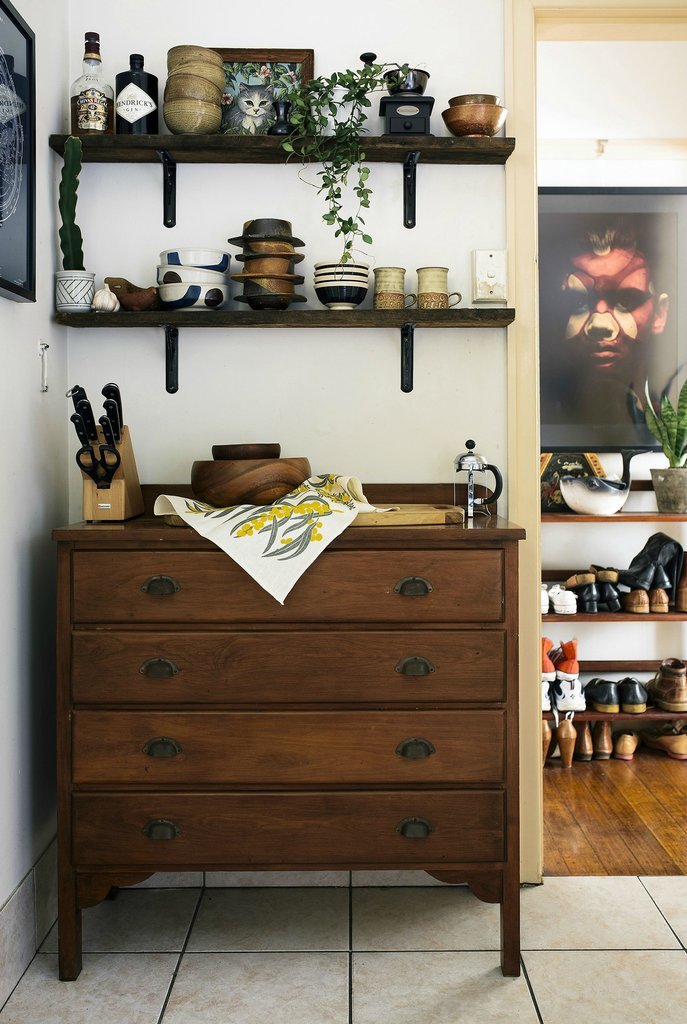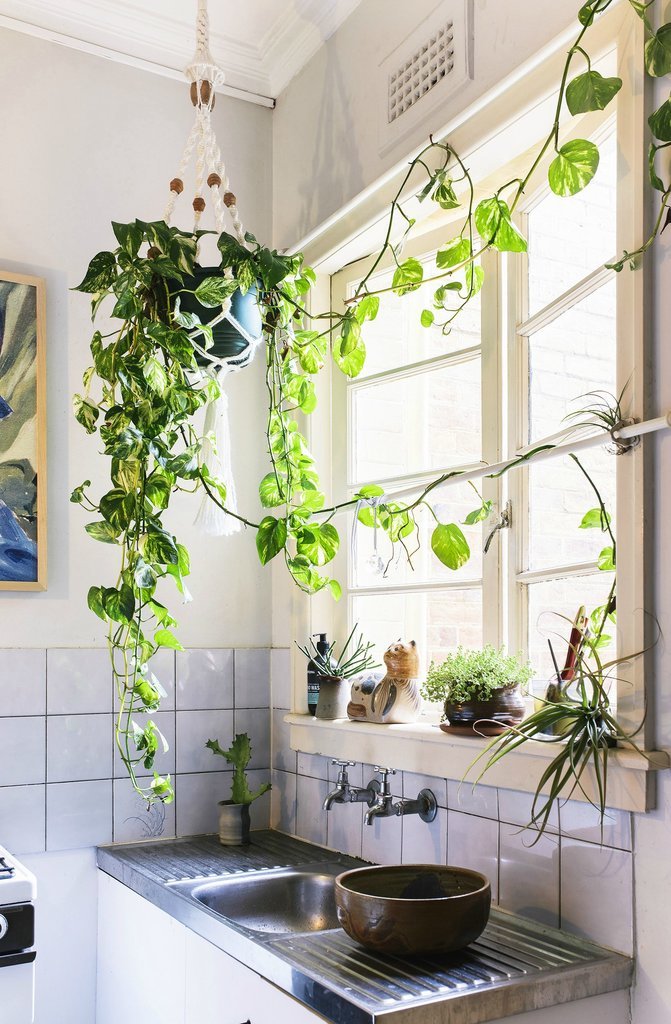 I've written before about the importance of taking your time when decorating if you want to achieve a truly natural and individual style… this sort of look doesn't come out of a box overnight. Nicolette sourced much of her vintage furniture from eBay and Gumtree, including those drop-dead lovely mid-century armchairs and beautiful dhurrie rug mixed in with travel finds and the odd high-street buy… can you believe this stylish bedstead is IKEA?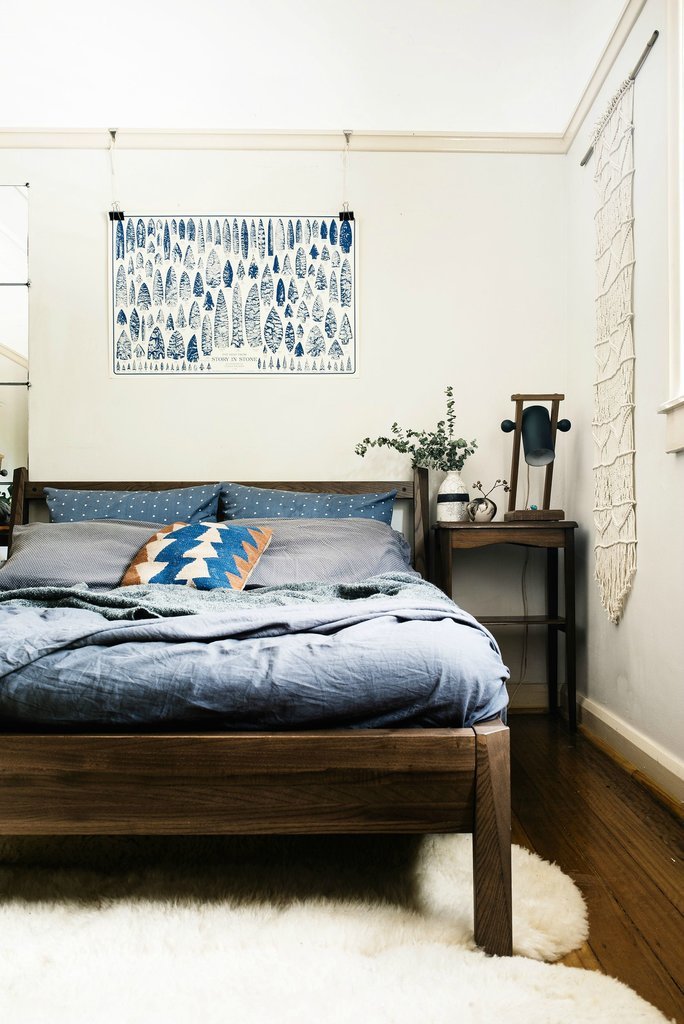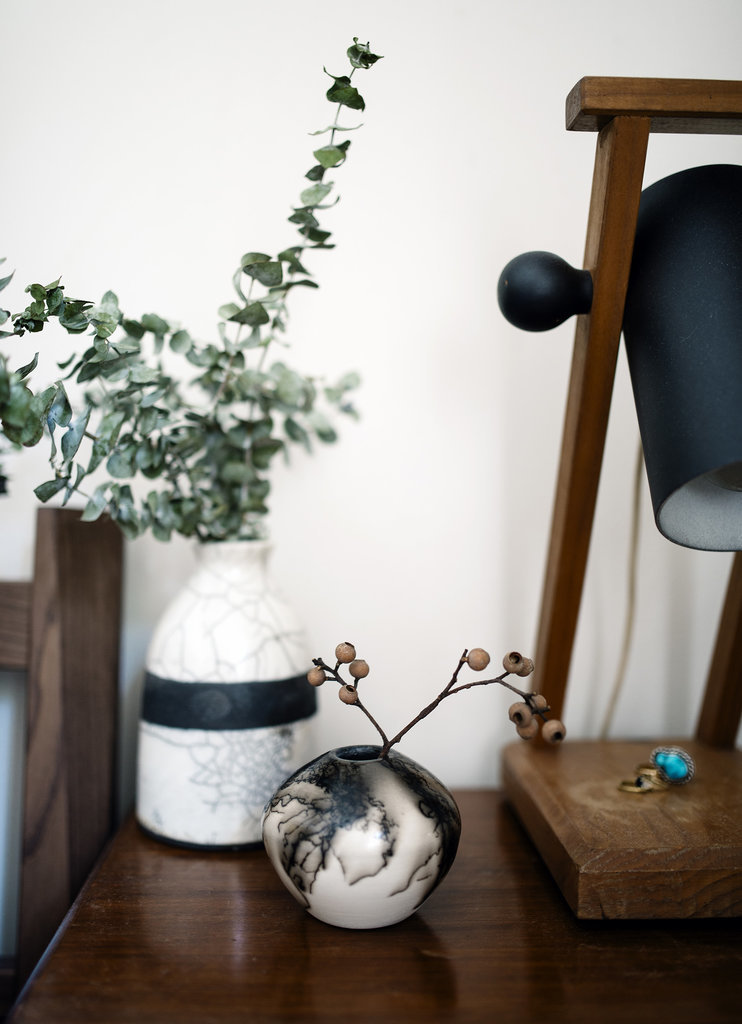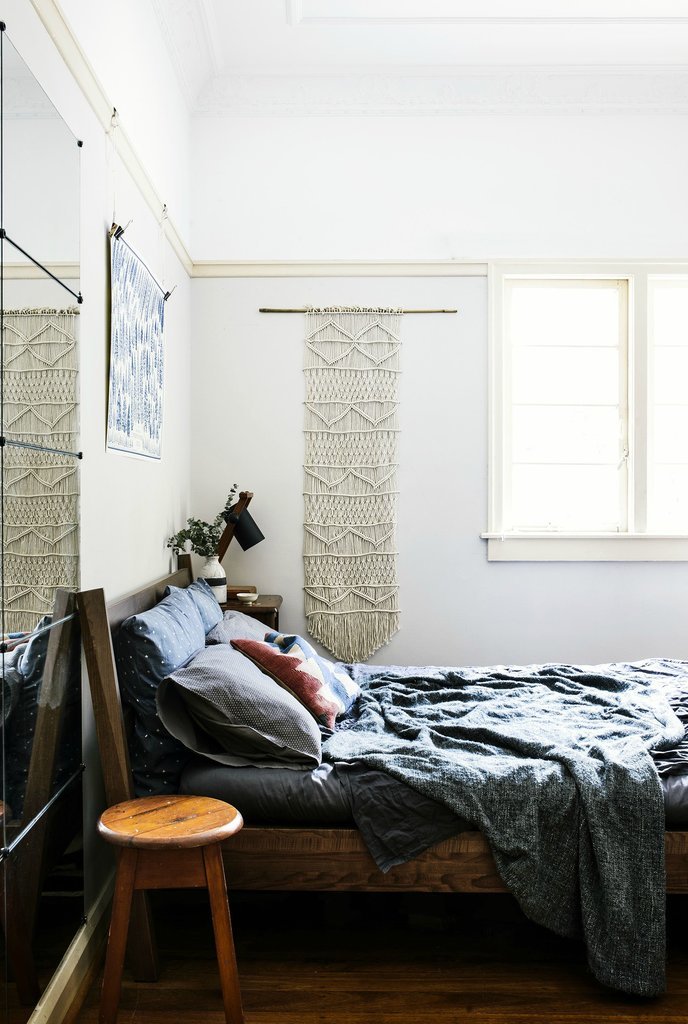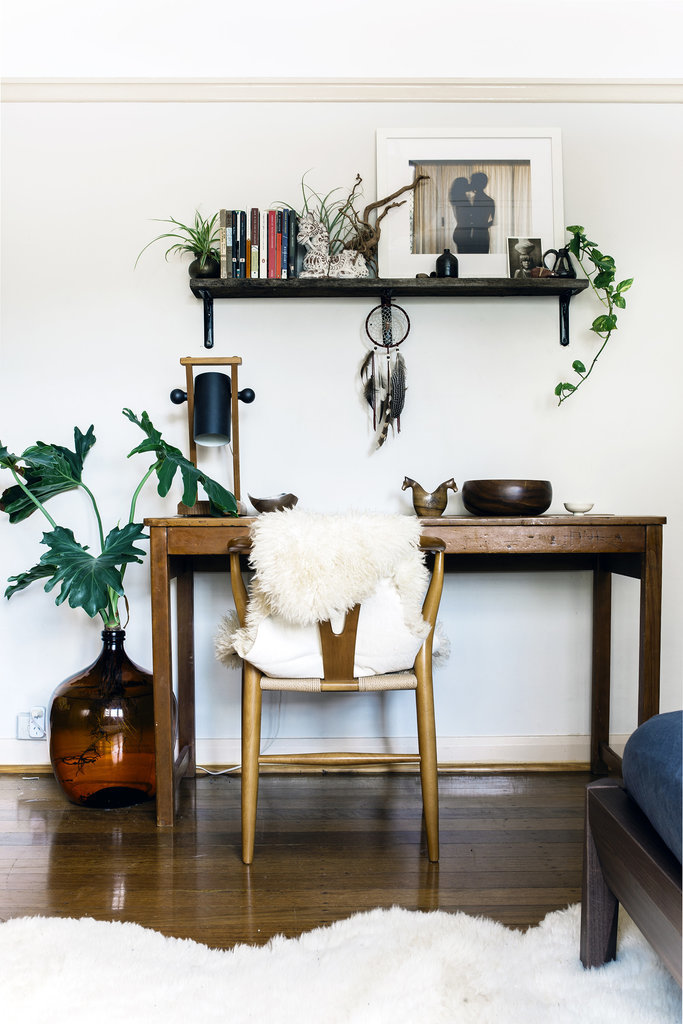 I hope you've found this home as inspiring as I have. I can definitely see some Decorator's Notebook Kenyan baskets and House of Rym Honeycomb cushions fitting perfectly into this space! What's really interesting is that Nicolette recently moved into a new home and, if you follow her on Instagram, you can see how her furniture and objects have integrated into her new place equally successfully… solid evidence that if you buy well, you need only buy once!
[Photographs: all Nicolette Johnson]